Zen.....and the art of debunkery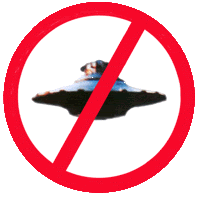 HOW TO DEBUNK JUST ABOUT ANYTHING

PART 1: GENERAL DEBUNKERY
Before commencing to debunk, prepare your equipment. Equipment needed: one armchair.
Put on the right face. Cultivate a condescending air that suggests that your personal opinions are backed by the full faith and credit of God. Employ vague, subjective, dismissive terms such as "ridiculous" or "trivial" in a manner that suggests they have the full force of scientific authority.
Portray science not as an open-ended process of discovery but as a holy war against unruly hordes of quackery-worshipping infidels. Since in war the ends justify the means, you may fudge, stretch or violate scientific method, or even omit it entirely, in the name of defending scientific method.
Read more:
http://www.planetarymysteries.com/debunkery.html